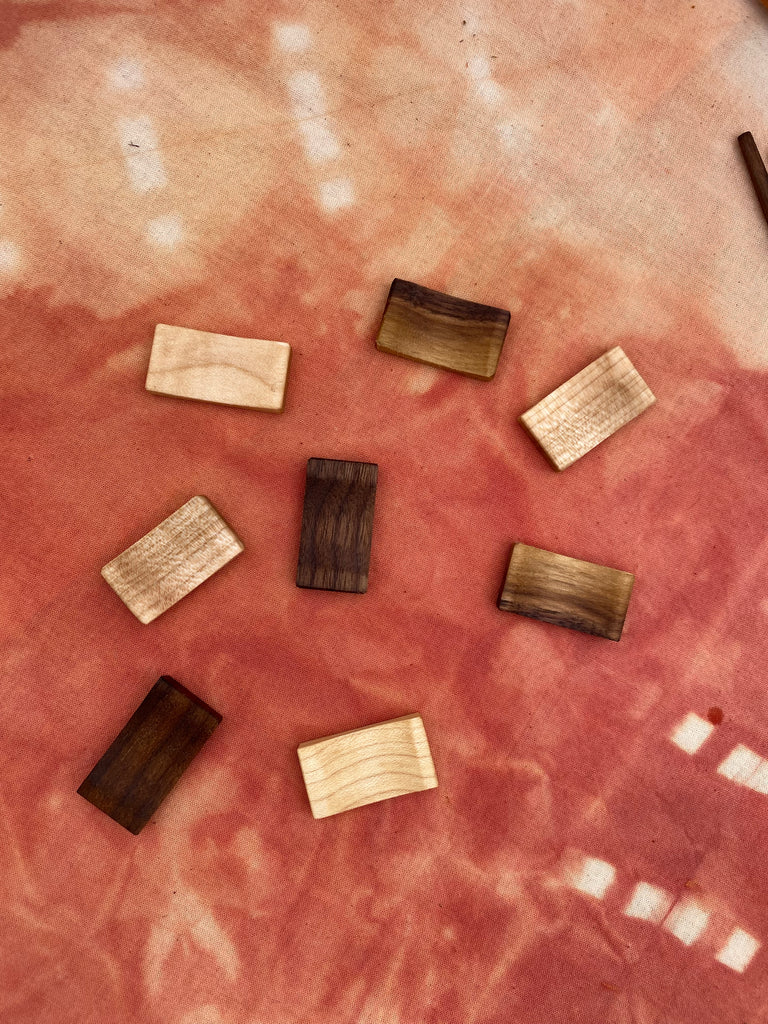 Because everyone needs a break Don't neglect your chopsticks and let them roll on the floor.
handcrafted from locally sourced walnut and maple hardwoods
pairs perfectly with our Handmade Chopsticks
1.5" x 3.75" x .25"H
finished with 100% USP food grade oil and sealed with genuine beeswax
care: hand wash & air dry ONLY.  Apply Wood Butter to hydrate, recondition and renew the wood's luster.
in depth care details for wooden goods can be found on our Tips & Care page