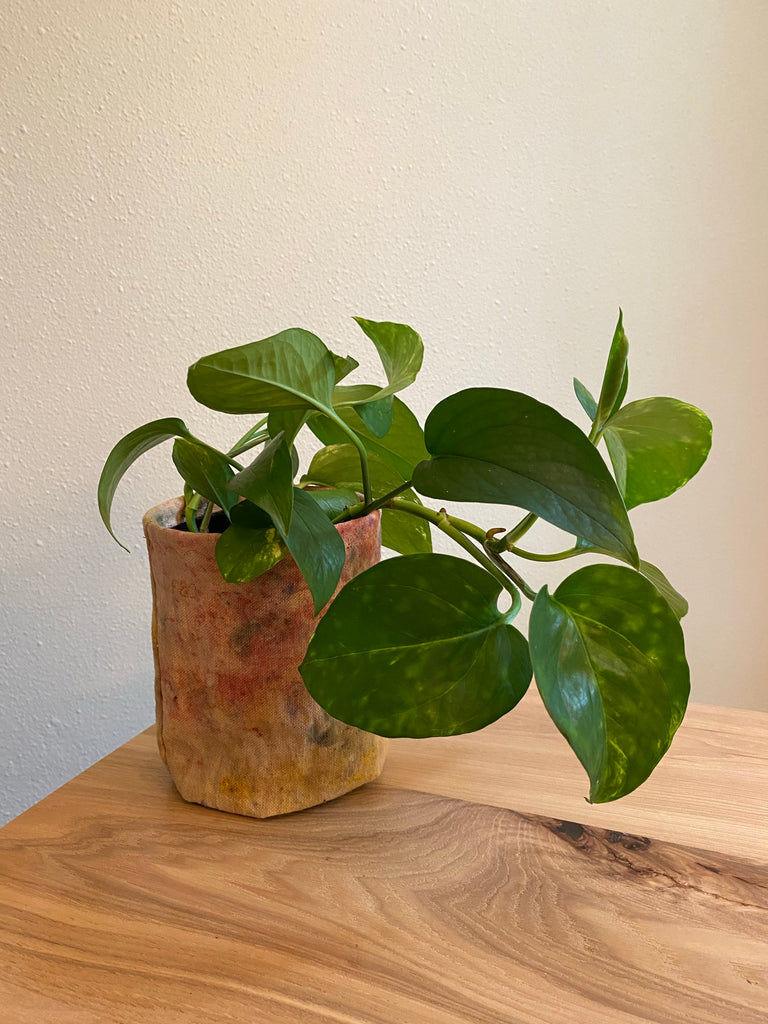 Tired of terracotta and looking for a little something extra for your indoor plants? Snag one of our fully lined (yep–you can water without leaks!) and handcrafted Naturally Dyed Plant Sacks.  
–100% cotton naturally dyed with a seasonal mix of cochineal, madder root, osage, logwood, black beans and more
–fits most 4" pots
–fully lined with thick plastic to make indoor watering easier
–spot clean with cool water and a pH neutral soap – learn more
This item is handcrafted and one-of-a-kind, colors and patterns may vary from the images.
Interested in a specific color or different size? Contact us with custom requests!