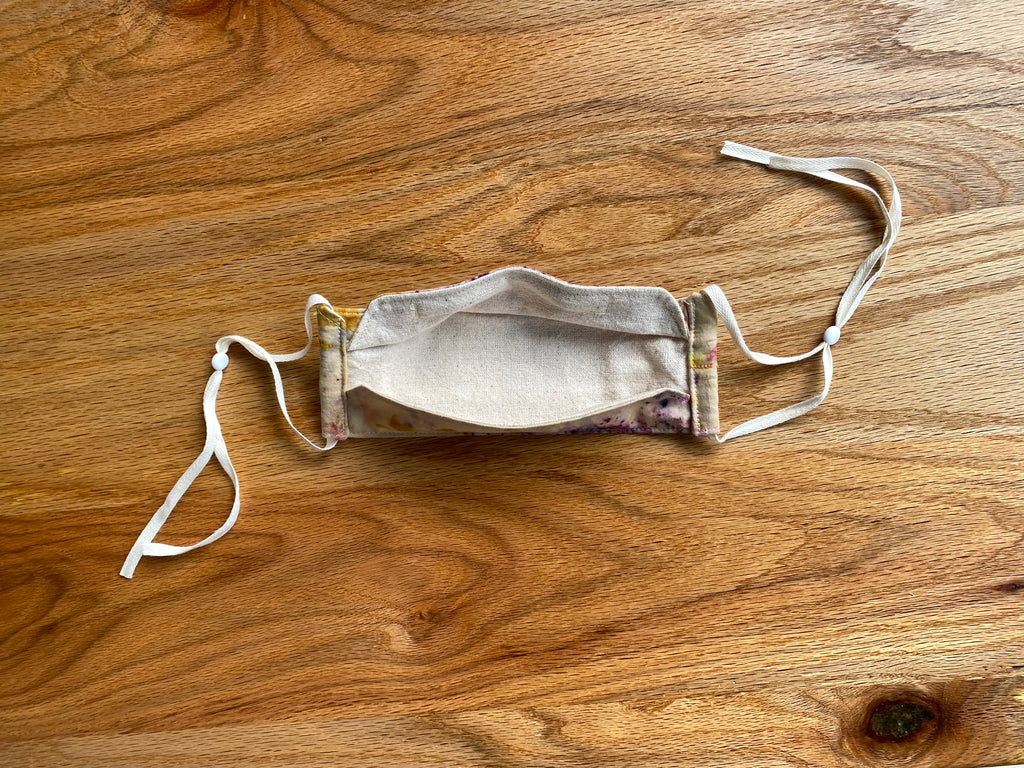 After testing several mask styles over the past year–the origami mask is our favorite. Especially in these funky natural dyes on cotton with no harsh chemicals! Great for wearing with glasses and very breathable. Each mask features a nose clip and rubber bead to secure ear pieces in place for a snug fit. The latest batch features three dyes!
100% cotton

naturally dyed with everything but the kitchen sink: cochineal, black beans, madder root, marigolds and more!

two layers of fabric


adjustable ear loops 
available in two sizes (small and medium/large)


made in austin, texas
care: hand wash, stretch and shape, hang to dry
Masks are handcrafted and imperfections make them unique. Colors may vary from images. Dyed items may fade over time based on wear and care. We recommend a Ph neutral detergent.
Interested in an out of stock item or different size? Contact us with your request!