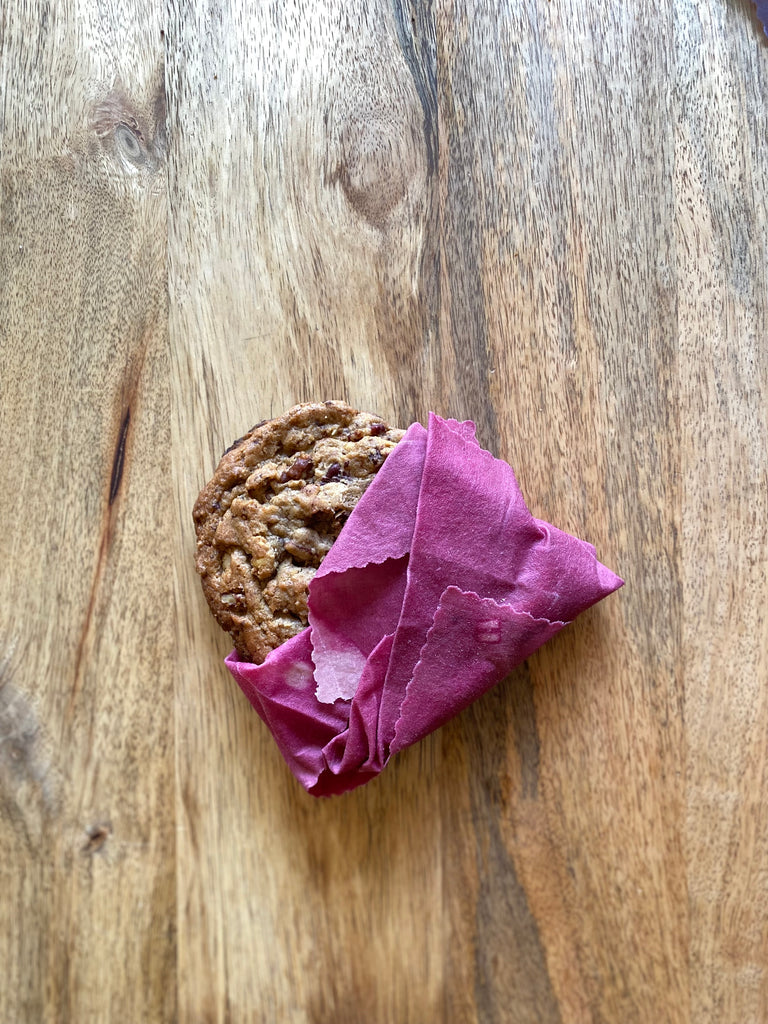 Reduce plastic use and add a pop of color to your kitchen with our naturally dyed beeswax wraps. This set include 4 wraps and 2 twist ties in a mix of naturally dyed colors and patterns.
–eco friendly, reusable, antibacterial, biodegradable
–naturally dyed with a mix of of cochineal, sumac bark, onion skins, madder root, osage, safflower, cosmos, marigolds, logwood, black beans and more
–100% cotton hand waxed with pure beeswax, almond oil, and pine resin
–set includes: 1–13x13", 1–10x10", 1–7x7", 1–4x4", 2–twist ties
–hand wash with cool water and mild soap and hang to dry
F&C beeswax wraps are hand dyed by Amelia and hand waxed by Sandi and Jeff at Bastrop Bee Company in Bastrop, Texas.